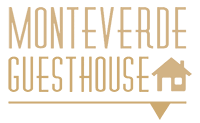 is the ideal apartment in the center of Rome
to spend your dream vacation with your family or friends
Surrounded by the scenic Janicolo hill and the enchanting Trastevere quarter,
It's a perfect place to enjoy sunsets and admire an amazing view of St. Peter's dome that will seems to appear out of nowhere.
Stay with us on your next vacation
the whole GUEST HOUSE is available starting from € 95 per room
Share a safe vacation with your friends or family in the magical and mysterious city of Rome
Activities of Resort
Monteverde is a green and elegant neighborhood in the Eternal City.
Without a doubt one of the most romantic places in Rome, the Gianicolo hill overlooks the Trastevere quarter extending to the St Peter's Basilica and the Vatican.
The panorama is breathtaking as you gaze down over rooftops, ancient ruins, monuments and baroque domes and across to the hills surrounding the eternal city ...